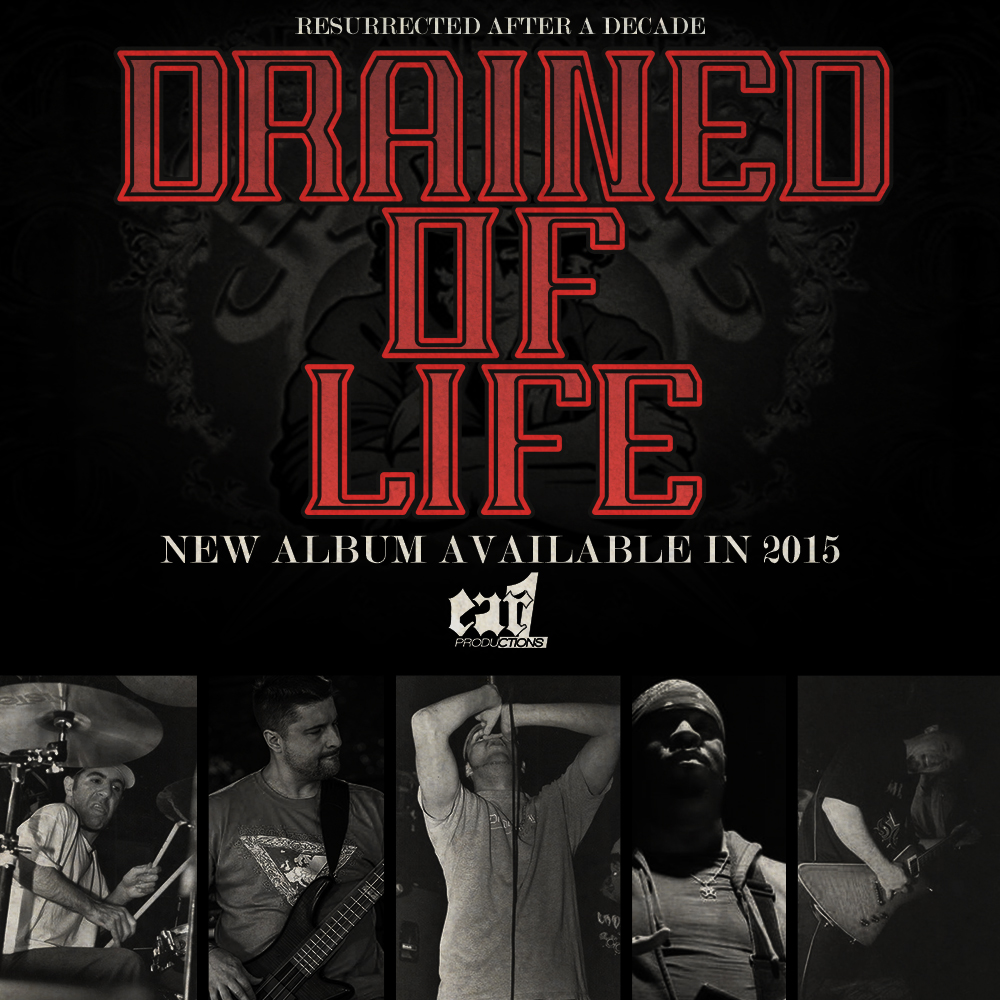 Ear One Productions has signed Drained of Life following their official reformation after ten years with original members Chris Praml on vocals, Pat Garcia & Mike Livingston on Guitars, Chris Tobia on Drums and the addition of new bassist Aaron Spring (Sloth / Bonded Through Hate). Drained Of Life bring a notoriously heavy sound reminiscent of  the late 90's Connecticut underground music scene.
Drained Of Life's first show back will take place at Toad's Place in New Haven, CT on Friday January 30th 2015.
The band will release a new full length album for their Ear One Productions debut, and follow up to their first release 'Change Of Power', in early 2015! More details will be announced soon!
Check out 'Drained Of Life' on Facebook
https://www.facebook.com/drainedoflifect