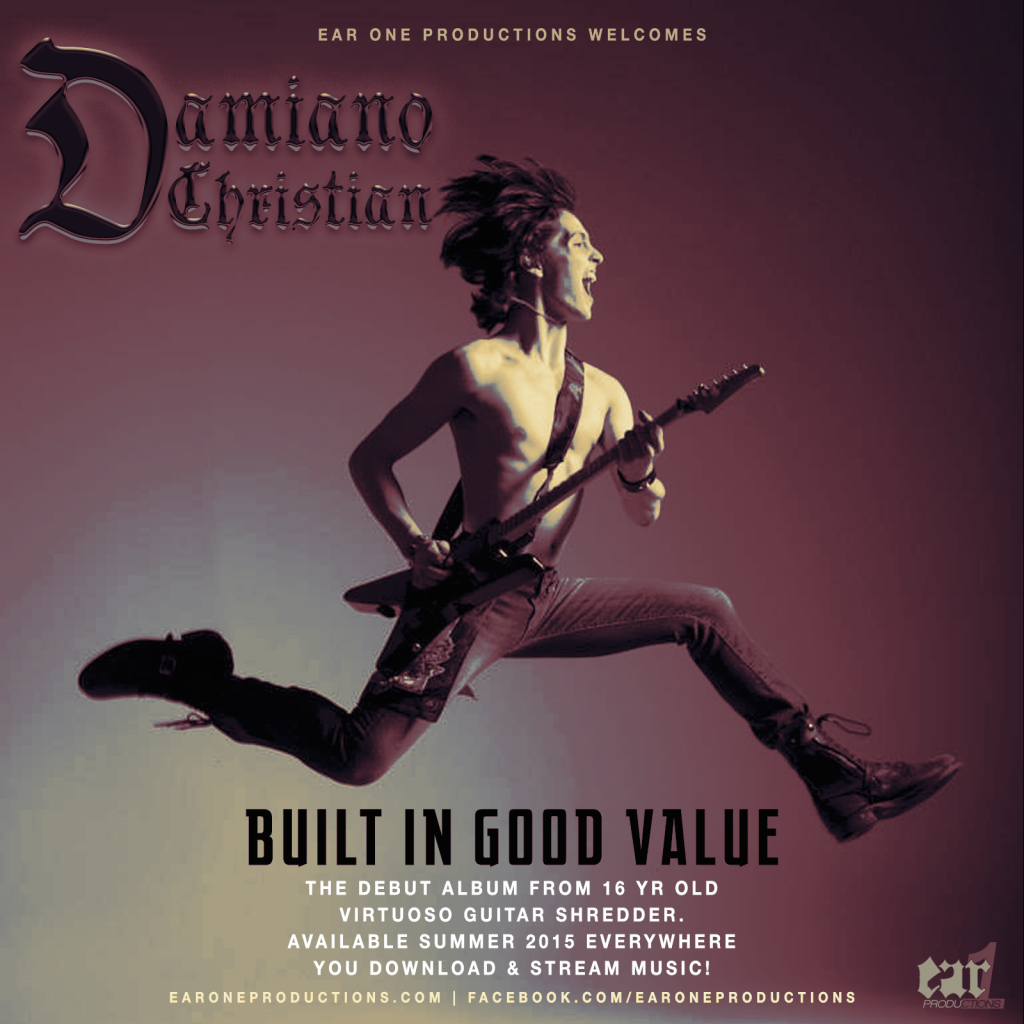 Ear One Productions is proud to announce an agreement with up and coming CT artist Damiano Scarfi to record and release his first full-length solo album entitled Damiano Christian – "Built In Good Value".
Recording begins Monday April 27th with Producer and Engineer Mike Livingston for an end of the summer release. The CD will feature Damiano's songwriting skills as well as him singing and playing multiple instruments. Joining him on the entire CD will be his 15 year old sister Liv Scarfi on Bass Guitar. Damiano is a multi-talented 16 year old musical powerhouse hailing from Middletown, CT. Damiano was vocally trained in opera at the age of 5. He is also a classically trained pianist and ballet dancer. His sister Liv is also multi-talented and a ballet dancer as well. The guitar is one instrument that he has mostly taught himself and he cites the mighty Randy Rhoads as his main influence. Some of Damiano's recent accomplishments include winning the local stop of the Randy Rhoads Remembered Tour where he got to jam onstage with the legendary Rudy Sarzo and Brian Tichy. Damiano has also created quite a name for himself already with many Youtube videos of his playing and songs and recently including Liv on Bass.
The future is Damiano's to take and Ear One is proud to be part of the Artist Development that is aimed to take him to his next level. Look out for "Built In Good Value" in Summer 2015 along with a multi-faceted campaign that will include videos, radio marketing, PR and a worldwide online release followed by an official CD Release Party and string of shows.